An Australian Family Business
Our Story
We are Denis and Karen Matthews from the picturesque town of Coominya, about an hour west of Brisbane, QLD.
We've been farming our piece of paradise for quite a few years but have shifted our passion of growing for you to teaching you to grow your own. We are very passionate about educating everyone in the future of food production.
Working on my farm one Sunday afternoon while most of Australia were having their ritual BBQ or watching cricket, I was harvesting and loading my truck with fresh herbs and lettuce to take to the wholesale markets. I knew that those beautiful fresh top quality plants would not make it to your plate for at least another week (or more), leaving you with a substandard and almost stale product. As the farmer I was getting very little for each big bunch yet you would pay $3.00+ each (or recently $10+ for a lettuce!!!) in the supermarket. This was after they changed hands a few times and each time the price went up, while the size and quality went down.  
It was at this point I decided something had to be done to allow EVERYONE to be able to easily grow their own fresh produce anywhere, anytime and for a fraction of the price they were paying at the shops.
So I developed The Salad Table.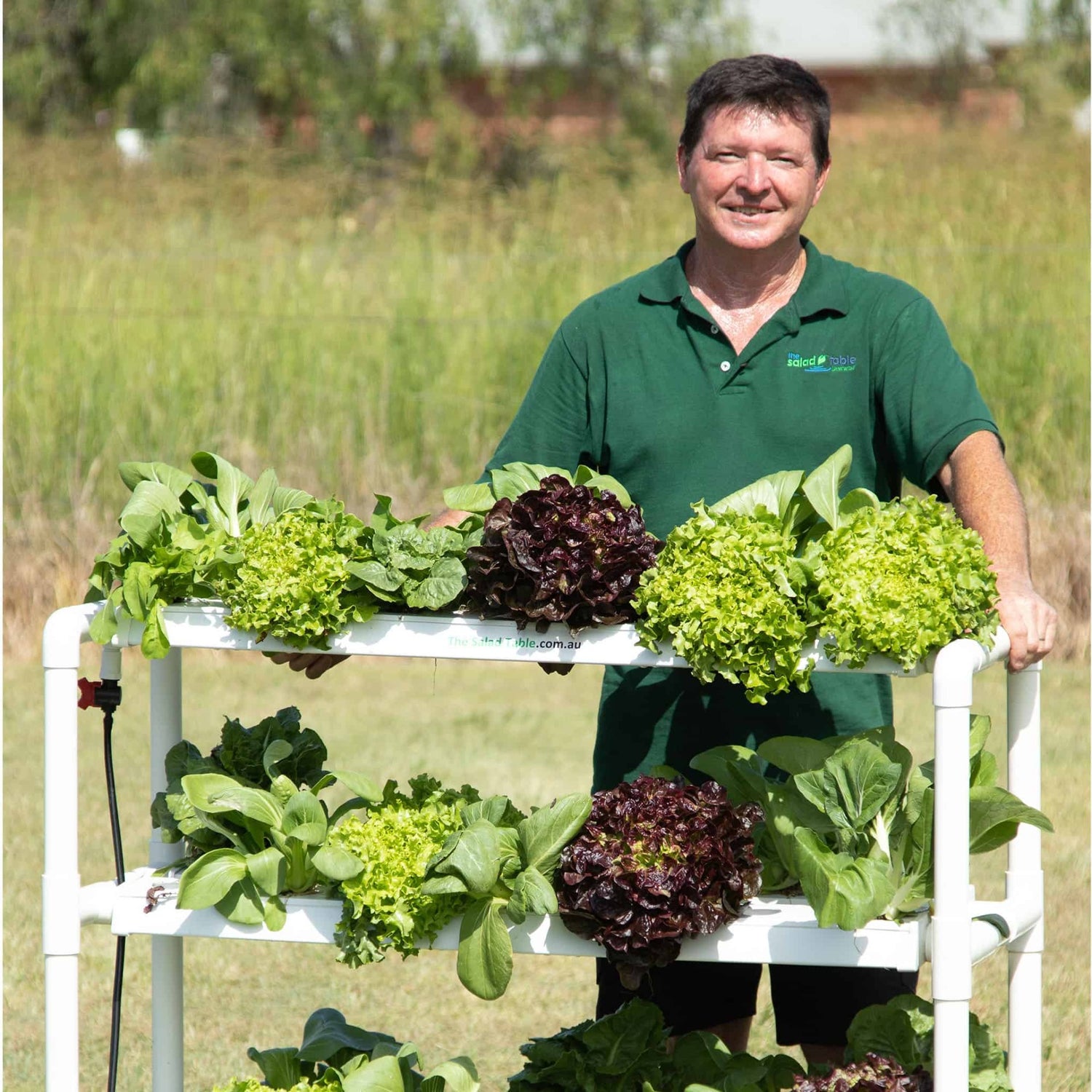 Our complete garden system is based on exactly the same principles that I use on my farm, but on a smaller personal scale. Firstly, I gave one to my mum with a simple one page set of instructions to trial how it would go, and only a few weeks later her Salad Table was flourishing with quality produce she had never been able to grow in the past. I also gave one to my father inlaw with the same results and he had never had a vegetable garden prior to this. I then set up a display in my stall at the local farmers markets and before I knew it they were going like hot cakes. The interest was overwhelming and it was then that I decided to spread the word outside of my local area.  
Move the clock forward a few years and here we are with Salad Table owners spread all over Australia.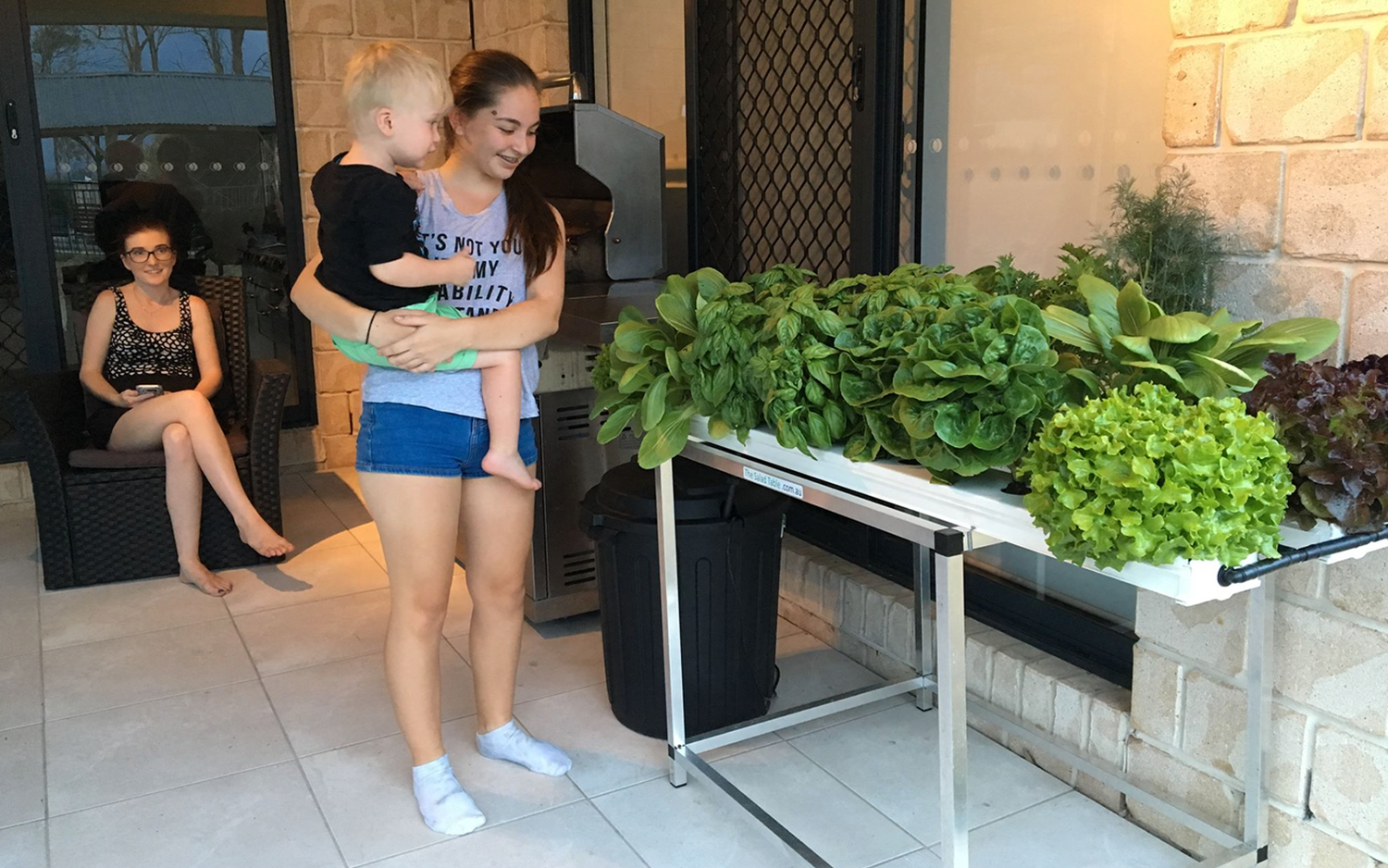 Just like my customers, I grow all my produce on my own Salad Tables and wouldn't have it any other way.  
The core of our business is excellent service and quality which is reflected in our Values. These Values are at the heart of our business  
Growing herbs and vegetables has been a passion of ours for many years and our goal is to help others grow their own.
Our VISION at The Salad Table is 
"Create The Farmer In Everyone"